DECO 2000 introduces Devialet Dione high-end soundbar Expand your listening experience with the "cabin" audio room from France
The Devialet Dione, the first soundbar product from French high-end audio manufacturer Devialet, is now available in Thailand, offering users the ultimate listening experience through cutting-edge design, seamless connectivity and high-end audio engineering.
The new all-in-one Dolby Atmos 5.1.2 soundbar from Devialet aims to set a new standard in cinematic experience in a single high-end device, according to official distributor Deco 2000.
The sleek Devialet Dione soundbar features a total of 17 drivers, comprising of nine high-excursion full-range aluminium loudspeakers and eight long-throw SAM subwoofers, together delivering crystal-clear treble, dynamic midrange and deep bass. Compatible with Dolby Atmos, the Devialet Dione's rated amplifier output is 950W RMS with frequency response of 24-21,000Hz and capability to pump out as much as 101dB SPL.
SPACE™ Upscales any content into Devialet Dione 5.1.2 audio channels ensuring an immersive and enveloping sound experience. The soundbar features 4 unique audio modes: Movie and Spatial (5.1.2 upmixing), Music (true stereo rendering), and Voice (medium frequencies highlighting), tailored to different content types and usage.
Devialet Dione's ORB®️ is the central channel. This patented design allows Devialet Dione to adapt mechanically and acoustically to the position of the soundbar, whether it's been wall-mounted or placed flat below the TV.
The outstanding sound quality of the Devialet Dione is accompanied by a full range of connectivity including HDMI 2.1, eARC, Optical (TOSLINK) as well as AirPlay2, Spotify Connect, Bluetooth 5.0 and UPnP wireless connections. Using specific acoustic architecture and proprietary technologies, Devialet Dione intelligently adapts to its surroundings to provide the best experience, whatever the content or location of the unit in the room.
This compact but powerful soundbar combines Devialet's innovations including, ADH® combines the precisionof analog with the power and compactness of digital SAM®, or Speaker Active Matching technology, models and controls the acoustic system to maximize bass extension and sound pressure level while protecting the system and ensuring it stays within its physical limits. This dynamic control allows users to get the best performance no matter the volume or signal. ADE® Digital signal processing technology to reinforce 3D immersion.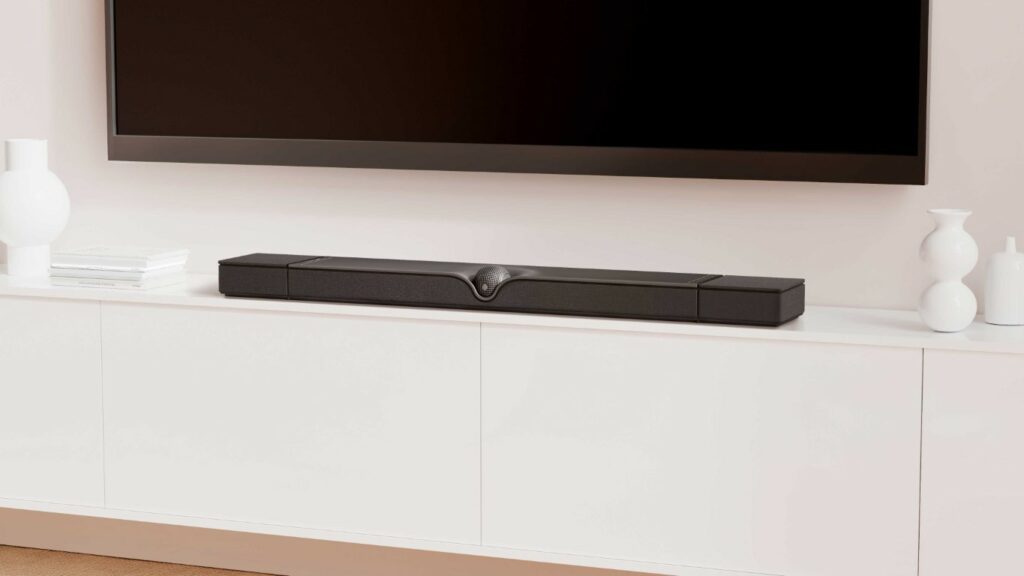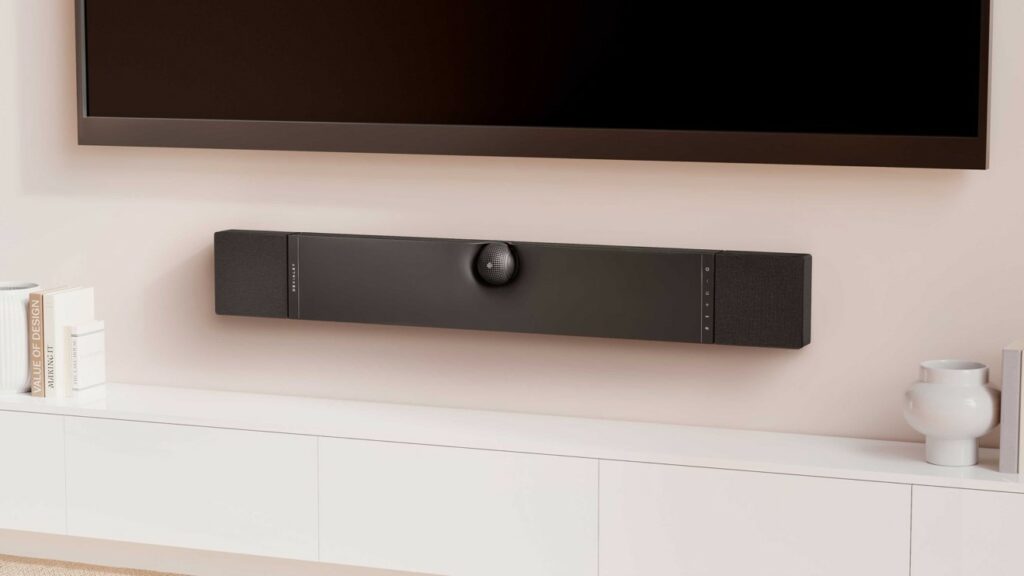 All this makes the Devialet Dione an outstanding piece of work. Beautiful and elegant design, with advanced sound technology delivering a high-end experience providing the best sound quality. It offers the full range of listening experience in all environments, is easy to install and simple to operate.
Today you can personally experience Devialet Dione's incredible sound quality and immersion in style. Deco 2000, the official distributor of Devialet, has brought in a 2.5m x 2m x 2.2m listening cabin from France to a spectacular sound experience from today to June 14 at Power Mall, 4th floor, Siam Paragon. Customers can be experience at the two Devialet by Deco 2000 outlets at 3rd floor Emquartier and 3rd floor Siam Takashimiya, Icon Siam, every day from 10.00-22.00.
About DECO 2000
Deco 2000 is a home theater system design and installation specialist for both high-end audio and video setups. We offer products from high-quality brands that are recognized internationally, and are professionally-certified by world-class institutions in the field of audiovisual such as CEDIA, THX and ISF.
Deco 2000 was established in 1994 and built its reputation on experience, talent and professionalism, as well as being an expert in audiovisual consulting and installation, therefore gaining the trust of customers as well as being recognized as the number one Thailand in the audio and video market.
About Devialet
Founded in 2007, Devialet is an acoustic engineering company operating at the intersection of luxury and cutting-edge technology.By coupling an unrivaled sound quality with a sleek and modern design, Devialet's world-class engineers are committed to providing uniquely impactful and meaningful innovations to deliver unmatched sound experiences.
Since 2017, Devialet has also strengthened its licensing activity portfolio alongside its first-party range, offering partners custom-made acoustic solutions that leverage the company's know-how & tech.
Devialet is also regarded as the best-sounding speaker and one with the highest quality, by many experts in audio and related fields as well.
Follow us
website : www.fyibangkok.com
facebook : https://bit.ly/2LubSvt
instagram : https://bit.ly/3njGxJd
twitter : https://bit.ly/2KYAnBr
youtube : https://bit.ly/35dVFlp
Editorial Staff : pr.fyibangkok@gmail.com
Editor | Kullaya Kassakul is a seasoned public relations professional with over 20-year experience, a true cat slave, an aficionado of vintage items of all kinds, a foodie and the owner of the brand g.a.s (gear ⋅acquisition ⋅syndrome), a clothing line that wants women to have fun dressing up and having their own style.

She's also a co-founder of Thailand Closet, located on the first floor of the Bangkok Art and Culture Center.

Oftentimes, she speaks on public relations and marketing communications at educational institutions and other organizations.

Apart from work, she likes to widen her perspective and update herself on trends so that she'll have fresh new ideas for her work.
Latest posts by Kullaya Kassakul
(see all)