Menya Itto: The Philosophy of Balance and Texture for Ramen
A tasty smell and white steam wafted up from Shio Ramen, its chicken soup seasoned with natural salt from the Okayama Prefecture. A young man in a dark green t-shirt, jeans and a white apron emerged from the kitchen smiling and walked over to serve us ramen dishes. His name is Nicholas Lam, or Nick, a partner and the chef of the Menya Itto ramen restaurant. "This bowl is already perfect. Please enjoy your food," he said. According to him, every bowl needs two key qualities: balance and texture. This is the philosophy of ramen at Menya Itto. It's not enough for a ramen bowl to fill you up, but you should be able to savor its soup.
It's not wrong to think of Menya Itto as a magic place for ramen, with Nick as our ramen wizard who loves creating surprising dishes. The restaurant is at the Urban Kitchen zone on the B Floor of Erawan Bangkok, located on a corner of the Ratchaprasong Intersection. Menya Itto BKK isn't a franchise but a partnership of the famous ramen restaurant of the same name in Tokyo, where hundreds of people line up each day to relish its ramen. To open this restaurant, Chef Yukihiko Sakamoto flew in to transfer his recipe and stayed in Bangkok for three months. This was to ensure that the spirit of Menya Itto's ramen stayed intact.
"What's special about our ramen is the soup, which is made to have a balance between ingredients from land and those from the sea. We source free-range chickens from a small farm to achieve the 'umami' taste because these organic chickens are raised to be happy and without stress and give such a rich flavor to the soup. Ingredients from the sea, caught by fishermen in Kyoto, are seasonal, helping to enhance and vary the soup's flavor. These ingredients include atsukezuri (smoked, dried fish) and niboshi (Japanese anchovy), each with umami hidden inside."
Originally from Singapore, Chef Nick told us about his ramen soup with great passion, recognizing the umami taste of his ingredients. We can still recall his serious face a few hours before the restaurant opened. He decided to change the soup because it didn't strike the balance he was aiming for. For this chef, there is a standard to meet, as he has been working in fine dining in Europe for many years.
"You can say I'm a perfectionist," Nick said, giving a big smile, as he was looking at a few chefs preparing the kitchen. "You know what? Before I opened this restaurant, I wasn't into ramen at all. My partner asked me if I was interested in opening another Menya Itto. So, I flew to Tokyo to line up for three hours to taste his ramen. At first, I still wasn't into it. So, I ventured out to taste ramen across Tokyo," he said laughing.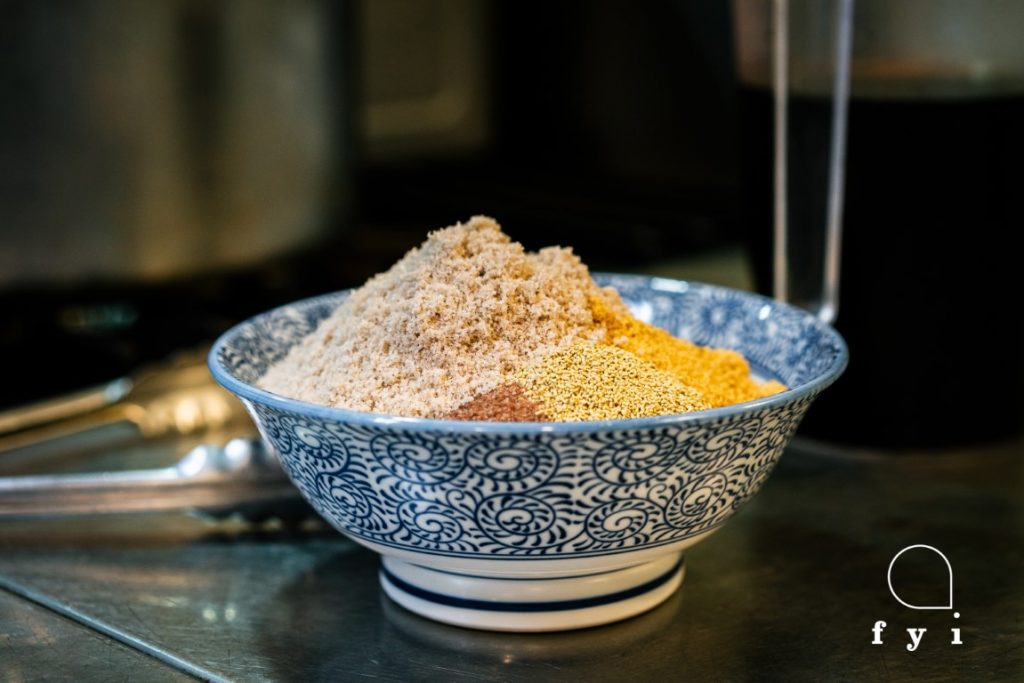 Flying to Tokyo to eat ramen at different restaurants became an adventure to find the philosophy of each ramen place. For the next few trips, Nick tried to learn about umami by himself, trying not to rely on reviews and beautiful images on social media for his evaluation.
"From the first day I tried Menya Itto's chashu, I've never seen any other restaurant making the chashu like this restaurant does. Every time I flew to eat at Menya Itto, I began to fall in love with the ramen there and gradually learned about its philosophy. I like the soup, the chashu and the complex texture of its ramen noodles, which must be made from wheat flour from Canada or Japan only. I decided to become a partner. Here, every ingredient is imported to ensure the same standard as in Japan, be it the soy sauce or the pickled bamboo shoots.
"All these small details help achieve balance in the taste, which is the philosophy of Menya Itto ramen from the opening of the first restaurant in Tokyo in June 2010. For me, balance and texture lie at the heart of ramen. Whether it's the ramen noodles, the chashu or the soup, the taste has to be balanced and the texture unique. When you eat a ramen, you should experience joy and the umami taste. That's why I really focus on ingredient selection."
Apart from having been around Japan to eat ramen, Nick has also visited different farms in Thailand and elsewhere to get to know their owners and source ingredients of the highest standards. Very often, he would come across special ingredients that he would use to create a special menu.
"Every time we have a special ingredient coming in, we'll tell our regular customers to drop by. We're lucky to have the support of regular customers so we're able to source special ingredients to create a special menu. I find joy in creating new dishes. But they're not available all the time because the ingredients are seasonal. We need to consider other factors, so the price won't be too high. Maybe we can sell about 60 to 200 bowls each time there's a special ingredient." With such limits, it's no surprise that you need to closely follow the restaurant's Facebook page to learn about a special menu. Also, you definitely need to compete with other regular customers.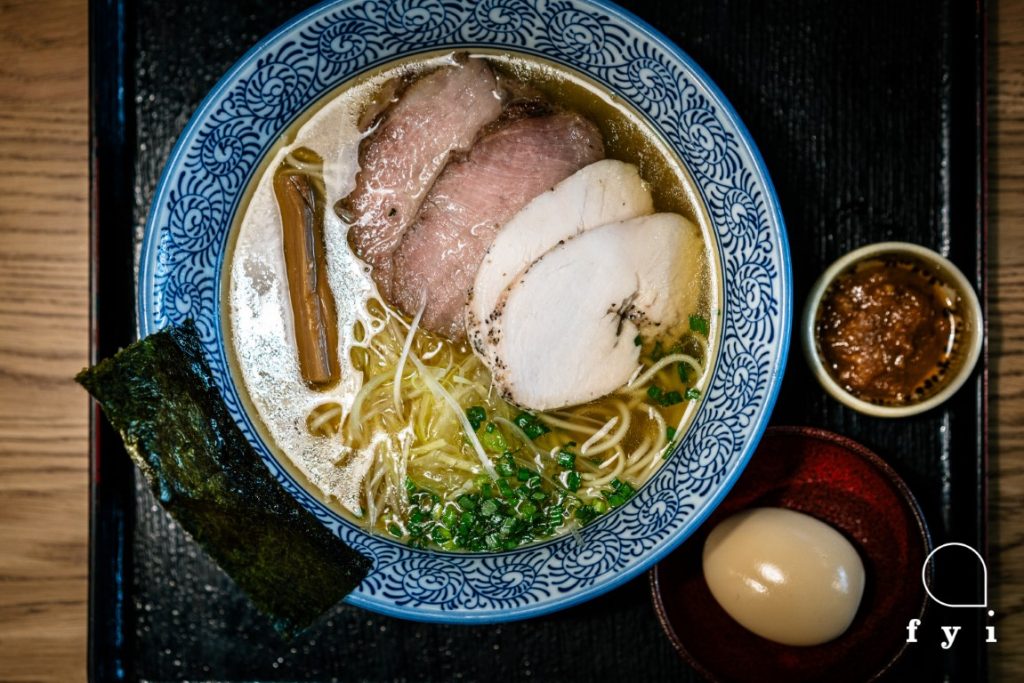 The magic and special quality of this ramen restaurant seems not limited to its soup and special ingredients as the restaurant will almost be immediately packed as soon as its glass door opens at 11:30 a.m. The dish normally ordered by every table is Tsukemen, with the cold noodles served with a separate bowl of soup stewed with chicken, fish, kura ebi (shrimp) and scallop for 18 hours. The special ramen noodles soaking up the tasty soup is just perfect.
"For the past three years, Chashu Itto Tsukemen has been our bestseller here in Thailand. What people love about it is its flavor, the elasticity of the noodles, the soup that isn't too salty and gives a mild smell of chicken and fish, as we use iriko, or small fish imported from Japan. Together, everything creates a balanced flavor called 'umami'."
As soon as we finished Tsukemen, we fell in love with Chashu Shio Ramen, a ramen dish with chicken soup flavored by natural salt from Okayama. It was intended to offer the most umami taste as possible, with the right noodle texture and the chewy chashu that tasted both unique and far more delicious that the usual soft-textured chashu found elsewhere. All the ingredients offered such a great combination.
"I'd like to thank all the ramen lovers. The fact that they help recommend good ramen restaurants in Thailand gives us all such encouragement. What I'd also like to say is I hope you'll continue to enjoy ramen and learn about the story behind its flavor. The philosophy of each ramen is more important than what has been written about it. Tastiness is subjective. Don't let other people's words and images define what you like. You should go out and experience a ramen dish and its taste by yourself."
A smile appeared on Nick's face as he observed his guests enjoying their meals. All the tables were filled with people smiling and laughing. It was obvious they were truly enjoying the food in front of them. Perhaps, they were experiencing the philosophy of balance and texture in Menya Itto ramen, of which its soup was super tasty to the very last drop.
Follow us
website : www.fyibangkok.com
facebook : https://bit.ly/2LubSvt
instagram : https://bit.ly/3njGxJd
twitter : https://bit.ly/2KYAnBr
youtube : https://bit.ly/35dVFlp
Editorial Staff : pr.fyibangkok@gmail.com
Writer : Apiporn Watcharasin
Coordinator : Suppamas Maneesin
Photographer | Samatcha is both a photographer and creative director, growing up in the age of black-and-white and film photography. He studied photography at the Department of Visual Arts, Faculty of Fine and Applied Arts, Chulalongkorn University, and had worked with a well-known advertising agency before moving to live in Los Angeles, USA, for quite some time.

Samatcha is well recognized for his ability to create magic in every picture through amazing composition and lighting. He also takes care of post-production himself to create the perfect image. His work philosophy is: "Always add 'extra' to 'ordinary', but never lose sight of functionality."

Last but not least now, Samatcha is a man who enjoys photography while living a busy life in Bangkok with his wife and the company of 40 cats.

For more of his work ,please visit https://www.facebook.com/pholosophy.photo/
Latest posts by Samatcha Apaisuwan (Pop)
(see all)
Translator | In his previous life, Siriwat Pokrajen was an art journalist and a PR at The Art Center of Chulalongkorn University. Today, he is Documentation Officer at SEAMEO SPAFA, an intergovernmental organization working in the field of cultural heritage, and a Regional Representative of the Mekong Cultural Hub.
Latest posts by Siriwat Pokrajen (Yo)
(see all)